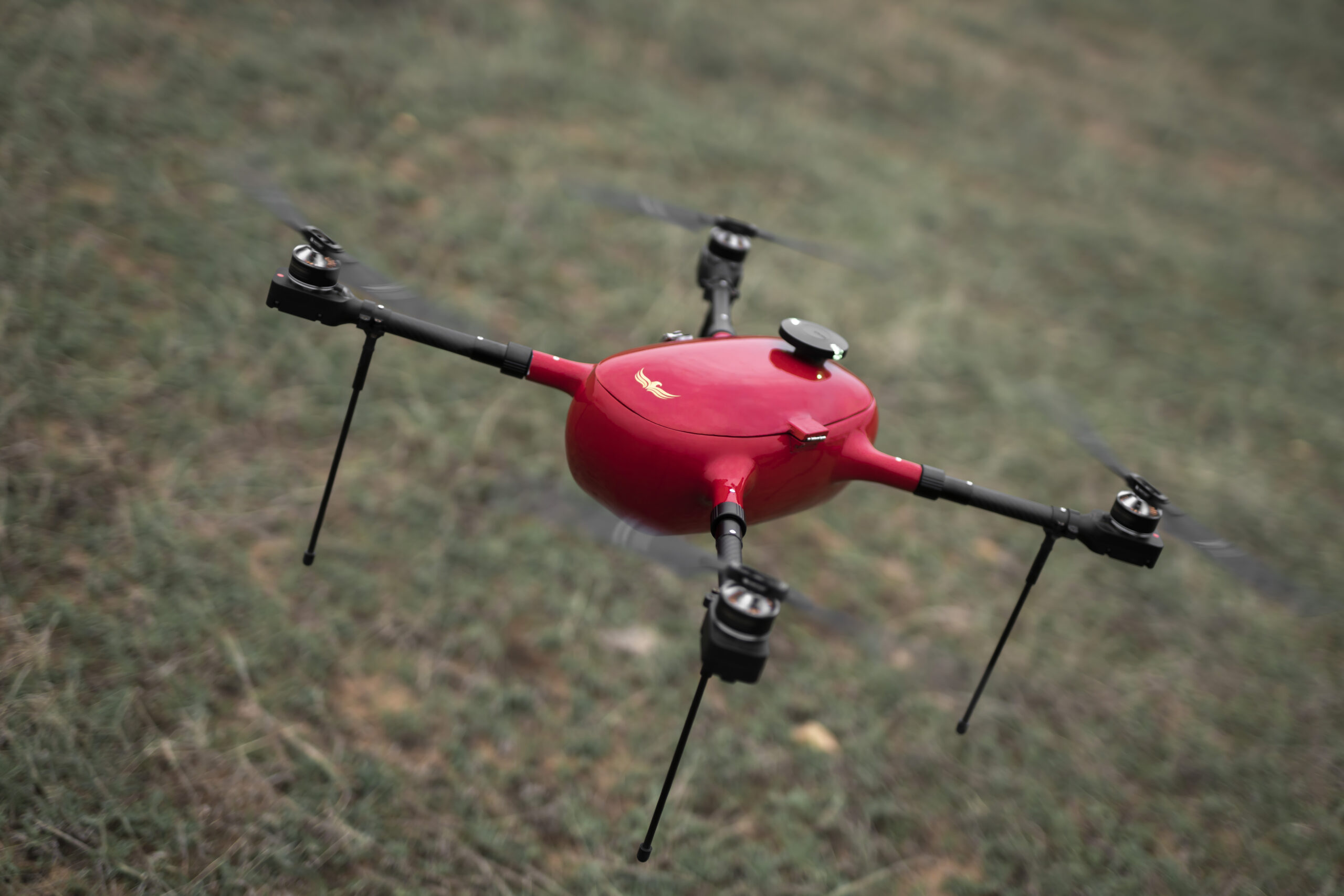 IQ8 is Industrial grade UAV for Industrial applications, It is small category
Multirotor UAV providing flight time of upto 45mins and payload carrying
capacity of upto 1750gms .
Applications
GIS Survey, Inspection, Surveillance, Multi-Spectral Imaging.
Features:
Quick Deploy.
Tool-less Assembly &
Disassembly.
Easy portability.
Composite shell & Aerospace
grade aluminum.
PPK & RTK*
3 axis swappable gimbal*
Terrain follow*
Front obstacle avoidance*
Front person view*
IQ8 is Industrial grade UAV for Industrial applications​
Small Quadcopter.
RPA weight without Battery & Payload: 2.9 Kg
Maximum
takeoff Weight: 7 Kg
RPA (mm) (lbh)
dimensions: 65X65X45 cm
RPA size after folding and removing
landing gear: 47X35X21 cm
Payload capacity: up to 2.5kg
Foldable Arms Detachable Landing Gears
Motor : BLDC No of Motors: 4 Battery
capacity: 16ah / 22ah / 25ah (6s)
Propellers details: 16 or17 inch foldable prop
GNSS : 1 Gps, 1 Multiband GPS(1 Multi band L1, L2, L5)
Anti-collision strobe light Flight controller with flight data logging capability & Barometric Equipment
Upto 1750gms 
Camera specifications: 24mp APSC CMOS sensor 3Axis Gimbal is compatible with industry standard cameras.
2axis Downward facing gimbal for mapping only LIDAR LIDAR + Camera Multispectral Thermal camera
Ground control stations: Mission Planner /QGCS
Range of communication : 5Km + (LOS)
Max Endurance: upto 45mins
Max Range: 5km Cruise Speed: 10m/s Area
Coverage: Upto 1.5 sq Km Operation
Altitude: upto 120m (default) can be unlocked upto 1000m
Operation Envelope : VLOS (BVLOS capable)
FPV (Night & Day Vision).
Optical flow (Horizontal positioning redundancy).
Front obstacle avoidance and Altitude range sensor (Terrain follow)100m Range.
Dual Power redundancy for autopilot.
ROHS Soldering.
Dual GPS.
Power Train IP45.
Know more about our product